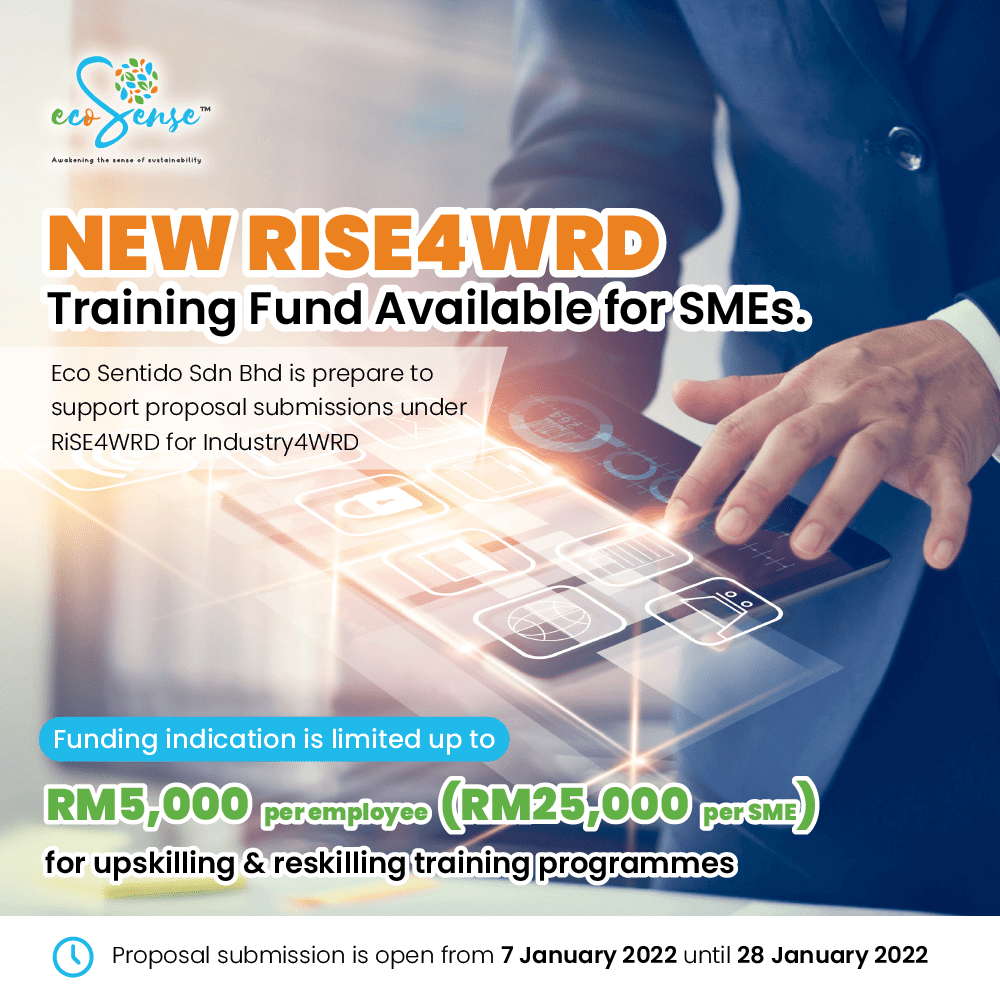 NEW RISE4WRD Training Fund Available for SMEs.
It is always a big struggle when company trying to implement digital transformation and which Industry 4.0 kicks in to transform business and jobs faster than workers can adapt.
It's time to respond to these challenges by supporting and developing the workforce of tomorrow.
Eco Sentido Sdn Bhd is prepare to support proposal submissions under RiSE4WRD for Industry4WRD, which we will support the SMEs which have undergone the Readiness Assessment (RA) by providing their employees a platform to obtain the relevant training programmes as proposed/identified in the RA Reports.
The employees will be educating by certified training, to ensure that they are well trained and taught with the right knowledge and skills prior to technology adoption. To boots employees performance more efficiently in handling the production process/equipment leading to productivity improvement.
As such, we are inviting our esteemed registered employers that have undergone the RA to participate in this programme.
The funding indication is limited up to RM5,000 per employee (RM25,000 per SME) for upskilling and reskilling training programmes.
Proposal submission is open from 7 January 2022 until 28 January 2022. For any further enquiries, please email to us at info@ecosense.com.my. Tel- +603-8942 9858
Business opportunities for paper printing and packaging industry – Making FSC Certification Work
This Eco Sense forum is designed to understand about the international business opportunities for paper printing industry through FSC® Certification. During this forum, the speakers discuss about the latest updated on FSC® certification, its business opportunities, the certification process and the Market Development Grant (MDG) new initiatives to help SMEs to obtain international certification. Speakers include: –
Mr. Abdullah Din – Product Manager (Chain of Custody), SGS (Malaysia) Sdn Bhd, Ms Charmaine Chee (Country Manager, FSC Malaysia) and lastly,Ms Teh Soo Tyng (Director, Eco Sentido Sdn Bhd). 
The presentation topics: – 'FSC®Business in Malaysia – FSC® certification by SGS', 'Exploring the FSC® Labels Trademarks and Tools', 'How to Prepare Yourself for FSC Certification'
Nets Printwork Sdn Bhd wins Bronze at Sixth Asia Sustainability Reporting Awards
Singapore, 19 May 2021: Nets Printwork Sdn Bhd has won a Bronze in Asia's Best Sustainability Report (SME) at the 6th Asia Sustainability Reporting Awards (ASRA), the most prestigious international awards for corporate reporting.
Nets Printwork Sdn Bhd was also one of the finalist in Asia's Best Supply Chain Reporting at the awards ceremony today.
"I would like to thank Ms. Teh Soo Tyng and her team as well as Eco Sentido Sdn Bhd for their hardwork and dedication in going the extra miles for the sustainability of our company despite the challenging environment," Mr Teh Leong Sim, Managing Director of Nets Printwork Sdn Bhd said.
The winners were revealed in an exclusive event hosted virtually in Singapore due to the ongoing pandemic.
The awards ceremony began with the opening address by the Guests of Honour
H.E. Ms Kara Owen, the British High Commissioner to Singapore, and H.E. Mr Niclas Kvarnström, the Swedish Ambassador in Singapore. The awards ceremony also featured a string of rapid-fire sessions with ASRA judges.
"Nets Printwork Sdn Bhd's report shows exceptional leadership in transparent reporting of its sustainability performance and reflects its readiness for a resilient future," Rajesh Chhabara, managing director of CSRWorks International and the founder of ASRA, said.
An independent panel of judges reviewed 494 entries received from 17 countries across 19 award categories. After the preliminary evaluations, 102 companies from 14 countries made it to the finals. Intensely contested finals produced 39 winners grabbing 57 gold, silver and bronze medals and a Report of the Year award.
Broadcast live, the virtual awards ceremony was attended by more than 250 senior business leaders and sustainability practitioners from 20 countries. Attendees also included dignitaries from academia, embassies, trade associations and advocacy organisations.
ASRA follows a rigorous multi-tier evaluation process. An independent judging panel determines finalists and winners. Evaluation involves three rounds of assessment to select the very best in each award category. In addition to assessing the report quality, comprehensive due diligence considers companies' reputation among their stakeholders as part of the judging process.
---
Note to editors:
More comprehensive information on the Asia Sustainability Reporting Awards is available at www.csrworks.com/asra
For more information, contact:
Teh Soo Tyng
Eco Sense Secretariat
Asia Sustainability Reporting Awards
Email: sootyng@netsgroup.com.my
About the Asia Sustainability Reporting Awards
The Asia Sustainability Reporting Awards (ASRA) recognise and honour sustainability reporting leaders in Asia. The Awards celebrate best practices in sustainability reporting. The vision for ASRA is to become the most inspiring recognition for sustainability reporting excellence in Asia. An independent panel of distinguished judges evaluates the entries to select the winners.
ASRA aims to give organisations, large and small, the opportunity to showcase their sustainability efforts, thereby building trust among their stakeholders, adding value to their businesses and attracting responsible investors.
About CSRWorks
CSRWorks is Asia's most prominent sustainability champion. Besides the Asia Sustainability Reporting Awards, we also organise the annual Asia Sustainability Reporting Summit, a highly admired international conference. Our Asia's Top Sustainability Superwomen programme honours the region's most inspiring women leaders through an annual listing.
For more information, visit www.csrworks.com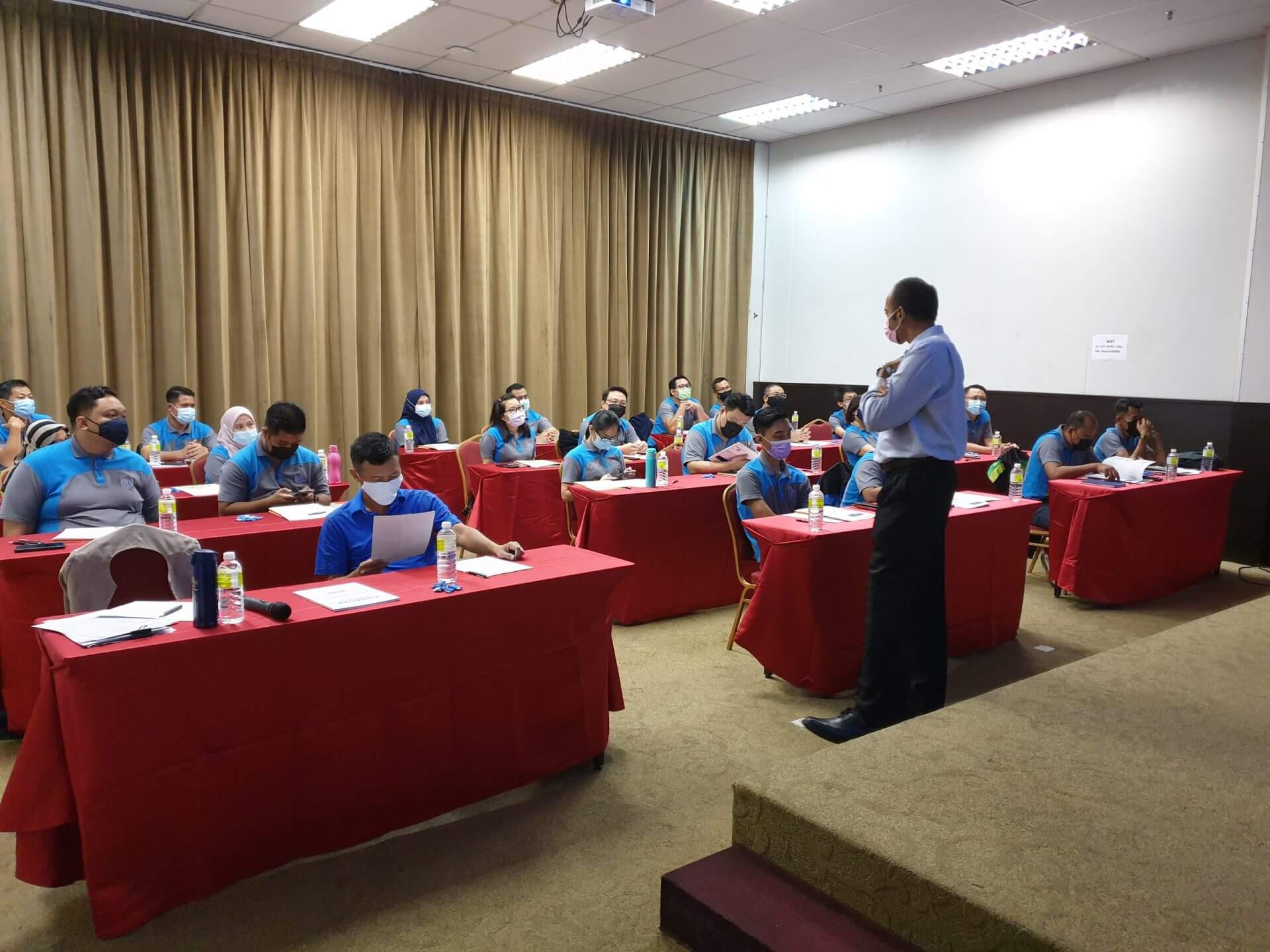 Awareness of Industry Revolution 4.0 Digital Transformation
We assist organisation who has obtained their Industry4WRD Readiness Assessment (RA) Report by organising two days training on "Awareness of Industry Revolution 4.0 Digital Transformation" on 29- 30 March 2021 and 6-7 April 2021 for two different companies.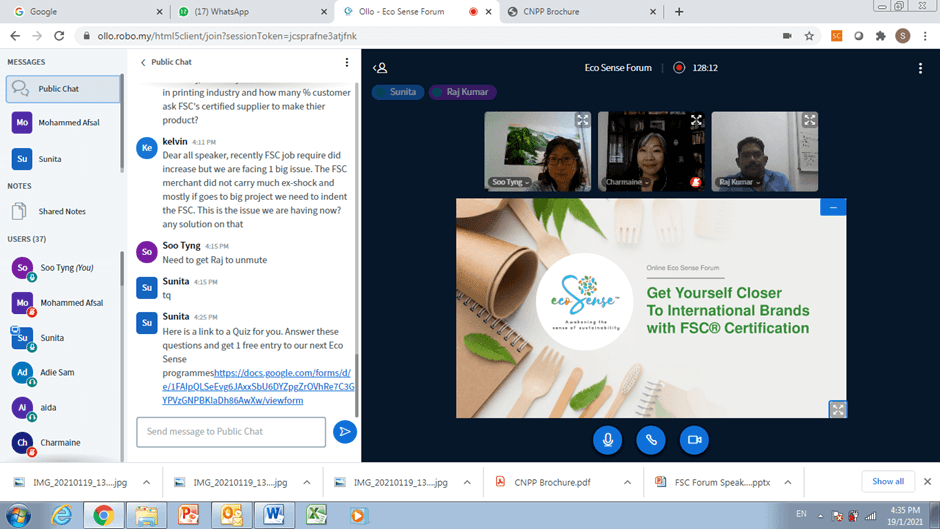 Eco Sense Forum: "How FSC Certification Bring You Closer to International Brands"
Eco Sense Resource Centre of Eco Sentido Sdn Bhd had organised Eco Sense Forum: "How FSC Certification Bring You Closer to International Brands" on 19 January 2021 (Tuesday) from 2.30 pm to 4.30 pm. The forum is aimed to provide updated information to stakeholders in the print and packaging industry on right sourcing, to expand their business and gain new clients. The panel of speakers include Ms Charmaine Chee, Country Manager of FSC Malaysia, Mr Hari Raj Kumar, Operations and Marketing Managerof MBf Printing Industry Sdn Bhd, Ms Teh Soo Tyng, Sustainability Director of Nets Printwork Sdn Bhd.