SUSTAINABILITY REPORTING (SR) SERVICES
SUSTAINABILITY MEASURES
Corporate sustainability reporting is one of the most widely used sustainability measures. A sustainability report enables you to make the sustainability performance of your organisation credible and transparent.
COMMUNITY & WORKERS
Sustainability refers to activities such as the organisation's efforts to reduce environmental impact, strengthen participation in its community and brings benefit to its workers.
WE help companies plan
At Eco Sentido, we help companies plan and deliver their sustainability reports, ensuring that social and environmental performance is communicated as effectively as possible to the people who matter.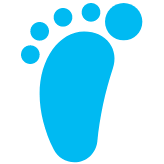 For the production of your printed report
Systematic identification of your business risks and opportunities via gap analysis
Learning and performance improvement via best practices and reporting frameworks like GRI, UN SDG
Advice on the design and presentation of the green value of your printed report including FSC® label, SIRIM Eco Label, eco printing label, carbon footprint label
Quantification of carbon footprint at the production process or organisational level
REGISTER YOUR INTEREST
Once you register your interest, we will help you who want to operate in a sustainable way to get started on your journey towards reducing your organisation's impacts on environment, social and economic.